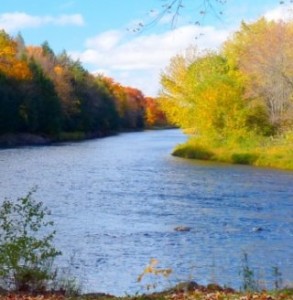 There is a river. The river, the life of yours. The river that is flowing as your life is flowing. All that is a river flows. All that is of a rock sits around. Are you a river or are you a stone? Be the river, flow. As the river flows, so does your life. As the river is, so you are.
If you feel you stagnate, there is a light at the end of a tunnel. That light is your own contribution to your own awakening. Accelerate your learning – your approach toward life is of the utmost importance. Free yourself.
It all depends on you. When you do not see yourself as the one you can master, you won't. When you do master you, your life accelerates. You became more of what you really are. And when you become more of the real you, you will be less of that which you are not.
Accept yourself. It may feel as a contradiction, but to change and evolve, to move forward, you need to accept yourself as you are. Through accepting yourself as you are, you then don't need to seek. Do you understand? Accept who and how you are, and you will not need to seek anything that you think you MIGHT be, as through accepting yourself you start on your way of becoming that which is your true self.
If you do not know how to proceed, ask. Ask for help, ask for assistance. Ask Your Self, your Angels, your Spirit Guides, your God, ask whoever you believe is your expansion. Ask and listen for the answers. Listen. Listen to your intuition, to your inner self, your inner guidance system.
Ask 'them' to come, and assist and join you on your journey toward eternity, toward eternity of that which is you. They always are at your service, as they are you. They are you, as that is the law – all is one and one is all.
Namaste and be well.

For more information about Helena Kalivoda and her books visit her website at http://www.booksbyhelena.ca