I have not been writing for a while. My sister came to visit me from Sweden this summer. The last time she was here was 20 years ago. We had a lot of catching up to do and we've got to know each other more than ever before.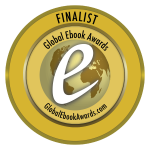 While my sister was here, my book, AWAKEN! Spirit Is Calling, became a 2012 Global EBook Awards Finalist in Spiritual/Metaphysical Non-Fiction Category.
AWAKEN! Spirit Is Calling is available in paperback and eBook formats and the text in both versions is identical.
This book was dictated to me by Spirit. It conveys universal spiritual laws and principles. Awaken! includes a unique angelic language through which Spirit sent healing and uplifting energies to me while I was working on the book.
AWAKEN! is a call to all to live from our hearts, to realize that we are the creators of every event that happens in our lives and to take responsibility for all that occurs to us. It is a call for all to renew the connection with our spirit, to recognize that spiritual nature comes before physical nature.
AWAKEN! Spirit Is Calling is available on Amazon and other major book websites.
For Kindle version please click on:  http://www.amazon.com/dp/B005D8HOP8
For printed version click on: http://www.booksbyhelena.ca/buy-helena-kalivoda-amazon/
I am also offering a sale discount of a paperback version from my inventory I keep. Click on http://www.booksbyhelena.ca/buy-awaken-spirit-helena/

For more information about my books visit my website at http://www.booksbyhelena.ca